00
–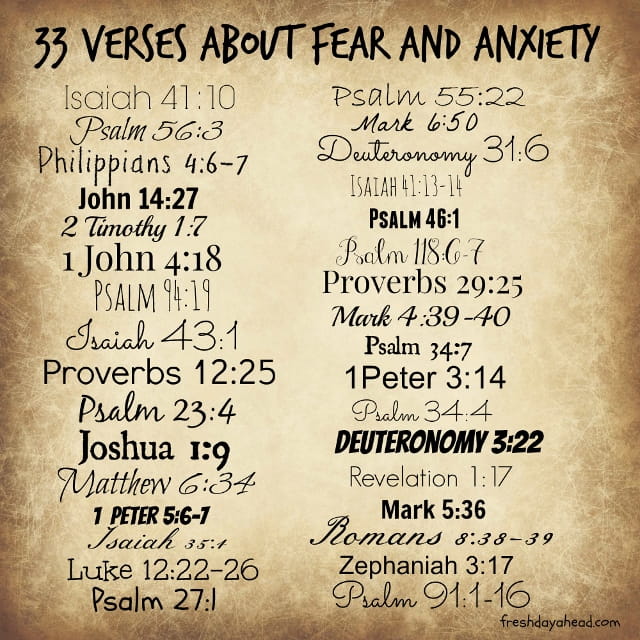 2 of 26
[New post] God's Desire for Mankind – Divine Healing and Divine Health – God's Perfect Will to HEAL
hush fell on the earth at My first coming.
In the still hours of night I came. A silence
broken only by all the angels' song of praise.

So in the fret and turmoil of the world's day let
that hush fall.

A hush so complete that soft footfall of your Master
may not pass unnoticed. Forget the blows of life, its adverse conditions,
so that you may be ever sensitive to the touch of My Hand on your brow.

For a time you may put aside the loves of earth, and your human friendships,
so that the vibrations from the heart of the Eternal stirs your hearts, strengthen your lives.

https://sharelifeministries.org/2019/10/07/gods-desire-for-mankind-divine-healing-and-divine-health-gods-perfect-will-to-heal

God's Desire for Mankind – Divine Healing and Divine Health – God's Perfect Will to HEAL
by Share Life Ministries

God's Desire for Mankind

Divine Healing and Divine Health
God's Perfect Will to Heal you, me,
them over there; us all.

SHARE LIFE MINISTRIES·SUNDAY, JUNE 18, 2017

Read THIS? YES, THIS's THAT important.

In the last lesson we talked about
the causes of sickness and disease
and just how; to receive your Healing.

NOT SO MUCH TODAY'S – but this sharing
of it on 12-23-19 6:18.33PM…In this lesson

we will bring proof through scriptures that
it is God's perfect will to Heal While studying
cases; the Bible regarding sickness's, diseases we can, and do conclude:

1. That health was natural before sin entered…
Gen. 1:26-31; Genesis 2:17 "except fruit from the
tree of the knowledge of good and evil. If you eat
of its fruit, you will surely die."

2. That death entered through sin as part of the curse…
Romans 5:12-21 When Adam sinned, sin entered the entire
human race. Adam's sin brought death, and death spread to
everyone, for everyone sinned…
The sin of this one man, Adam, caused death to rule over us, but
all who receive God's wonderful, gracious gift of righteousness will
live in triumph over sin and death through this one man, Jesus Christ.

Yes, Adam's one sin brought condemnation upon everyone, but Christ is
one act of righteousness makes we people right in God's sight, giving them
life if they will believe and receive.

Because one person disobeyed God, many people became sinners. But because one other person obeyed God, many people will be made right in God's sight.

3. That the first promise of redemption included healing for the body through Jesus…
Genesis 3:15 From now on, you and she will be enemies, your offspring/her offspring will
be enemies. He will crush your head, and you will strike his heel." Isaiah 53:5. But he was wounded; crushed for our sins. He was beaten, we might have peace. He was whipped, and
we were, and re healed!

Matthew 8:16-17. That evening many demon-possessed people were brought to Jesus. All spirits fled when he commanded them to leave; and He healed all the sick. This fulfilled the word of the Lord through Isaiah, who said, "He took our sicknesses and removed our diseases." 1 Peter 2:24
He personally carried away our sins in his own body on the cross so we can be dead to sin and live for what is right. You have been healed by his wounds!

4. Jesus Christ proved it to be God's will to heal all the sick when He actually healed all that were oppressed of the devil (Acts 10:38). And when He gave the early church power to carry on the work He "begin both to do and to teach" (Acts 1:1-8); Mark 16:15-20; John 14:12-15). It is God's will to heal! 5. Sin is also the will of God if sickness is, for both were dealt with on the same basis (Matt. 9:1-12; Jas. 5:14-16; Matt. 13:15). 6. Jesus would not have died to heal men of sickness if it was the will of God for them to be sick, and if He wanted men to bear it (Matt. 8:16-17; John 10:10; 12:14-15; Acts 10:38; 1 Pet. 2:24). 7. Every time men asked Christ to heal He did it and repeatedly He said, "I will" (Matt. 8:2, 7; John 5:6). John 12:49 8. Healing and health is specifically stated to be the will of God (3 John 2; John 10:10; Acts 10:38; Matt. 8:16-17; 1 Pet. 1:24). 9. The fact that God did not create sickness as part of the perfect creation and the fact that sickness is here because of the work of the devil and because of sin, proves that it is not God's will for it to be in the human race Rom. 5:12-21;Acts 10:38;John 10:10;Luke 13:16; 3 John 2. 10. God's prescription for the sick proves that He does not will men to be sick (James 5:14-16; 1:4-8; Mark 11:22-24). 11. The ministry of the Holy Spirit in the church proves that it is God's will for men to be healed (Rom 8:11; 1 Cor. 12:1-31; Acts 1:8; Luke 24:49). If men will seek half as hard for an excuse to believe God as they do for an excuse to disbelieve Him they would get more of the benefits of the gospel. I believe one of the greatest regrets of Heaven will be that when we get there and see how fully God had provided for our needs on Earth and how anxious He was to bless us with abundance of everything, we will wish we had believed Him more in this life.

Let us start TODAY…believe in the greatness of God and His promises, refuse to let any man or demon rob us of the full benefits we can have NOW! As always, Love in Christ Jesus,

Paul Lundmark Share Life Ministries | October 7, 2019 at 7:10 pm | https://wp.me/paFhdn-lG Like

http://sharelifeministries.org/2019/10/07/gods-desire-for-mankind-divine-healing-and-divine-health-gods-perfect-will-to-heal/ Thanks for flying with WordPress.com